Events
Exhibition catalogue published
The full Victorians Decoded: Art and Telegraphy catalogue is now available to download.
Containing short and extended essays on all the charts, paintings and artefacts previously on display in the Victorians Decoded exhibition at the Guildhall Art Gallery, City of London.
---
Past events
20-21st January, 2017 at the Guildhall Art Gallery and the Courtauld Institute of Art.
Coding and Representation Conference
This interdisciplinary conference examines the way that coding and representation are enmeshed.  Cultural instances will be examined from the nineteenth century to the present.  Fine art, graphic imagery, film and photography, literature, scientific concepts and political form will be considered.  The conference considers representation in this broad range of categories in the light of the constraints and possibilities of code. Keynote papers from Mary Ann Doane (author of  The Emergence of Cinematic Time: Modernity, Contingency and the Archive, 2002), Gail Day (author of Dialectical Passions: Negation and Postwar Art Theory, 2010) and Steve Edwards (author of Martha Rosler, The Bowery in two inadequate descriptive systems, 2012). More
Victorians Decoded: Art and Telegraphy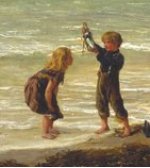 The 150th anniversary of the first communications cable laid across the Atlantic Ocean, connecting Europe with America is celebrated in a new and free exhibition at the Guildhall Art Gallery, City of London.20 September 2016 - 22 January 2017, Guildhall Art Gallery, City of London.
This exciting collaboration between Guildhall Art Gallery, King's College London, The Courtauld Institute of Art and the Institute of Making at University College London explores how cable telegraphy transformed people's understanding of time, space and speed of communication. 
Never-before-seen paintings from the City Corporation's art gallery and work by prominent Victorian artists are on display as well as rare artefacts such as code books, communication devices, samples of transatlantic telegraph cables and 'The Great Grammatizor' (a specially-designed messaging machine that will enable the public to create a coded message of their own). More...
Image from the exhibition: James Hook (1877) Word from the Missing.

Victorians Decoded: Art and Telegraphy lunchtime curator talks

Taking place on 29 September 2016, 27 October 2016, 24 November 2016, 15 December 2016 and 19 January 2017.
Victorians Decoded Launch Party!
19 September, 6-8pm, Guildhall Art Gallery, City of London
The Scrambled Messages team enjoyed a fantastic evening with friends and colleagues launching the Victorians Decoded: Art and Telegraphy exhibition. Great to hear everyone's thoughts and ideas. A big thank you to all concerned. More...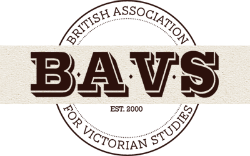 BAVS: Consuming (the) Victorians Conference
31 August - 2 September, 2016, University of Cardiff
This year the annual British Association for Victorian Studies is being held in Cardiff. There will be keynotes from Christina Bashford (Illinois), Frank Trentmann (Birkbeck) and a plenary from Patricia Duncker (Manchester). There will also be a panel from the Scrambled Messages team exploring a significant concept for our project, that of code. Code intersects with ways of understanding consumption during the nineteenth century from the commercial advantage of the telegraph to a range of professional interactions. More details on this year's BAVS conference here.
Winning competition design announced
We are very pleased to announce that Alexandra Bridarolli has won the Scrambled Messages competition to design a message scrambling machine for our upcoming gallery exhibition Victorians Decoded. The challenge she won was to design and build an interactive messaging machine which interprets 'telegraphy' freely, and allows the public to take part in the exhibition. Competition was stiff with many great entries so every congratulations to Alexandra and her 'Great Gramatizator'. More details here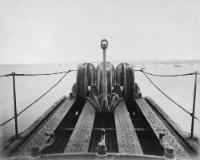 Frazzled and Dazzled
Friday 29 April 2016, 10.30 - 19.00, KCL & Courtauld

A Scrambled Messages Symposium  bringing together scholars from literature, art history, media studies and archaeology to focus on the flow of data and scrambling of information as historical sites take on new functions, imagery reaches new audiences and social and natural appearances are understood to be liable to blur and deceive.  Nineteenth-century instances are considered alongside key contemporary phenomena.  The day will offer broad-ranging discussions of photography, newspaper illustration, and other aspects of communications technology as well as the bafflements and reveals to be found in Victorian detective fiction and evolutionary theory. Lunch provided. Places Limited. Booking essential. Further details and booking.

Scrambled Messages in Wonderland
Tuesday 12 April, 2016, 14.00, St Anne's College, Oxford
The Scrambled Messages team visit the Citizen Science project in Oxford. A diverse afternoon of snappy, 10 minute presentations about our respective work. We have decided to form the Constellation of Alice, each taking an Alice illustration as inspiration we look at scale, shrinking, mirrors, space-time and geometry and trace these themes through nineteenth century telegraphy. Online versions of the papers to follow...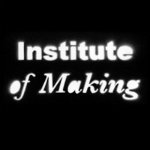 Institute of Making launch competition to design a message scrambling machine
This September Scrambled Messages is planning an exhibition at the Guildhall Art Gallery. the exhibition title is Victorians Decoded: Art and Telegraphy and commemorates the 150th anniversary of the successful laying of the Atlantic Cable. The Institute of Making are running a competition open to its 5000 members to design an imaginative interactive messaging machine to be displayed at the exhibition. The aim is to display the connections between ideas relating to the history of telegraphy and the art and literary culture of the Victorian period for visitors. Full details and design brief here (competition open to IoM members only).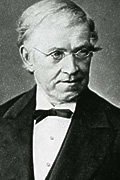 Getting the message across: a Victorian inventor at King's
This exhibition celebrates the completion of the cataloging and digitization of the Wheatstone collection funded as part of the Scrambled Messages project. Jointly curated by Brandon High (King's Special Collections) and Frances Pattman (King's Archives) the exhibition reflects the wide range of Wheatstone's interests and achievements. It hopes to illuminate his international network of scientific contacts and raise awareness of his importance outside scientific circles. More.

26 October - 19 December 2015. Monday to Friday 09.30 - 17.00; Saturday 10.00 - 18.00.

The Weston Room, The Maughan Library, Chancery Lane, London WC2A 1LR.

Failure: a complete non-event
July 13, 2015 (Research Workshop). 

To mark the 150th anniversary of the failure of the 1865 trans-Atlantic cable Scrambled Messages brings you an unscripted un-event. Hosted by the Institute of Making, the day will explore ideas around making and failure. Results will be published online at 10.30am on Friday 31st July 2015, 150 years to the minute of the breakage and loss of the 1865 trans-Atlantic cable. See our celebratory blog-fest and short video here.
---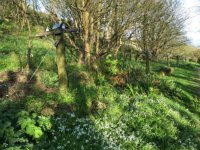 Four go mad in Cornwall
In May, 2015 Caroline, Clare, Cassie and Anne went on a Scrambled Messages field trip to Porthcurno Telegraph Museum. We spent three amazing days in the archive picking over their collection of trans-Atlantic submarine telegraph cable documents. It wasn't all hard graft though, there were picnics on the beach, fish and chip suppers and ales in the Cable Station Inn. A very profitable and highly recommended trip. We really should make this a regular thing! More
---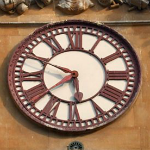 4th Scrambled Messages workshop: Time 
May 8th 2015, Courtauld Institute of Art (Research Workshop). 

The team welcomed Mark Turner (KCL), Simon Baker (Tate), Greg Bailey (UoB) and Adelene Buckland (KCL). Readings included Kurt Vonegurt, Richard Proctor and Chris Witmore. Full programme and related readings here.
---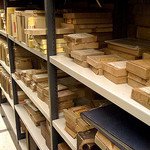 Wheatstone Archive Workshop
23rd February 2015 (Education event). 

Scrambled Messages ran a workshop for students from King's English department who are taking the module Biographical Writing as part of their MA studies. Read more about it here
---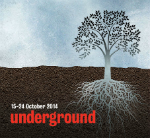 Splice! An underwater event
Part of the Arts and Humanities Festival 2014 (Public event).


Featuring contributions from the team on Wheatstone and stereoscopy, and Making the Splice with a real-time cable splicing demo. If you missed this event you can experience it online here.
---
3rd Scrambled Messages Workshop: The Body
The third in the series of Scrambled Messages workshops. Friday 5th December 2014, 2.15-6.00pm. (Research workshop).

The team welcomed Amelia Bonea (Oxford University), Richard Hornsey (Nottingham University) and John Winterburn (University of Bristol). Subjects under discussion included the Electric Eel, the American Telegraph System and Race, Hidden Internet workers and Rhythmanalysis. Full program, and related readings available here.
---
Scrambled Messages panel at BAVS 2014: Victorian Sustainability
4th-6th September 2014, University of Kent

The theme of the annual British Association for Victorian Studies (BAVS) conference this year was Victorian Sustainability. Scrambled Messages was well represented. Caroline gave the Thursday Keynote and on Saturday Cassie and Anne enjoyed presenting the Scrambled Messages panel entitled 'Persistent but Resistant' with papers on sustainability in Mugby Junction and Gutta-percha.  More here including video papers.
---
2nd Scrambled Messages Workshop: Coding
The second in the series of Scrambled Messages workshops. Friday 16th May, 2014, 2.30-5.30pm (Research workshop).

With Prof. Frank James (UCL, RI), Stuart Wood (Random International), Dr Kate Sicchio (University of Lincoln) and Prof. Bill Sherman (University of York, V&A). This workshop brought together historians of technology, choreographers and digital artists to discuss ideas of coding in their work. Full program and related readings available here.
---
1st Scrambled Messages Workshop: Space
The first in the series of Scrambled Messages workshops. Friday 15th November 3.30-5.30 (Research workshop).

Kicking off with Richard Taws and Seb Franklin with contributions from the team the workshop explored the idea of the network as a medium, heterogeneous networks of long-distance control and digital conceptions of space. Full program and related readings available here.
---
Forthcoming events are displayed in the calendar below. Please see individual event pages for any ticketing requirements.