Project Bibliography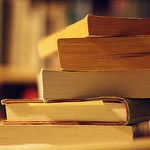 Here you can find our project bibliography as it grows out of our themed team meetings and workshops.
(Most recent first.)
The Zulu Telegraph
Newland, C, work in progress.
Monday 20th February
Roberts, Jennifer, 'Dilemmas of Delivery in Copley's Atlantic' in The Movement of Images in Early America (2014). Ahmanson-Murphy Fine Art Books, worldwide. read it here

Field
S.P.V. Luke, 'On the Construction and working of a Military Telegraph (Based on experience gained during a campaign in Afganistan in 1878-9 and 80' in Journal of the Society of Telegraph Engineers and Electricians, Vol.10, Issue 37 (1881), pp.232-270. read it here
R.D. Blackmore, Lorna Doone: A Romance of Exmoor (1869). Chapters VII 'Hard it is to climb', IX 'There is no place like home', XIX 'Another dangerous interview' and LIV 'Mutual discomfiture'. read it here
Coding & Representation II:
Duncan Bell, Reordering the World: Essays on Imperialism and Empire. Princeton and Oxford: Princeton University Press. Chapter 5 'Escape Velocity', pp.120-146.
Coding & Representation I:
Mary Ann Doane, The Emergence of Cinematic Time: Modernity, Contingency and the Archive (2002). Cambridge, Mass and London, England: Harvard University Press. Chapter 6 'Zeno's paradox'.
Rebecca Solnit, Motion Studies: Time, Space and Edweard Muybridge. Bloomsbury.
Current II:

Henry James, What Maisie Knew (1897). read it here
Wilkie Collins, Heart and Science: A Story of the Present Time (1883). read it here
Current I:
Mark Miodownik, 'Electricity', 2016. Exhibition catalogue for the exhibition Victorians Decoded: Art and Telegraphy held at the Guildhall Art Gallery, London from the 20th September, 2016 to 22nd January 2017, C. Arscott & C. Pettitt (eds). London: The Courtauld Institute of Art & King's College London. read it here
Wilkie Collins, Heart and Science: A Story of the Present Time (1883). read it here
Helge Kragh, 'Vortex Atom: A Victorian Theory of Everything', Centaurus, (2002) vol. 44, Blackwell Munskagaard, Denmark, pp. 32-114. read it here

Interruption II:

Arthur Conan Doyle, 'The Adventure of the Final Problem', Strand Magazine, VI (1893), pp. 558-570. read it here
Arthur Conan Doyle, 'The Adventure of the Empty House', Strand Magazine, XXVI (1903), pp. 363-376. read it here
Jacques Derrida & Anne Dufourmantelle, Of Hospitality, Stanford University Press (2000). Two lectures 'The Foreigner question' and 'Step of Hospitality/No Hospitality' originally given in Jan 1996. read it here
Interruption I:
Interruption images: visitors and doors ppt. here
Bernhard Siegert, Doors: On the Materiality of the Symbolic, translated by J D Peters, Grey Room, Inc. and the Massachusetts Institute of Technology, 2012. read it here
Joseph Conrad, 'To-morrow', The Pall mall magazine, Aug 1902, pp.27, 112. read it here

Duplex II:
John Ruskin, Ariadne Florentina: Six lectures on Wood and Metal Engraving .. given before the University of Oxford in Michaelmas Term, 1872, St. Mark's Edition, Boston: D. Estes [1890?], 'Lecture IV, The techniques of Metal Engraving', in this edition pp. 306-324. read it here 

Duplex:
Time:
Walter Benjamin, 'On the Mimetic Faculty', Walter Benjamin: Selected writings 1931-1934, Vol. 2, Part 2. M Jennings, H Eiland, G Smith (Eds). Harvard University Press. read it here 
Keith Moxeley, Visual Time: The Image in History, (2013), Duke University Press.
Money 2:
Anthony Trollope, The Way We Live Now, (1875) read it here 
Caroline Arscott. 'Labour: Masking and Interchangeability in Victorian Prison Scenes', Oxford Art Journal, Vol. 23, No. 2, (2000) pp. 123-142 read it here
The obituaries of Sir Charles Wheatstone:
Money 1:

Georg Simmel, The Philosophy of Money (Abingdon: Routledge, 2011)

James McNeill Whistler, The Peacock Rooms (1876-7)
Dante Gabriel Rossetti, Jenny (1870) read it here

Christina Rossetti, Goblin Market (1862) read it here

Storage 2:
Barri J. Gould, Thermopoetics: Energy in Victorian Literature and Science (Cambridge, MA: MIT Press, 2010), Chapter 6

Oscar Wilde, The Picture of Dorian Gray (1891)   read it here

James McNeill Whistler, Arrangement in Black and Gold: Comte Robert de Montesquiou-Fezensac, 1891-92 view it here
James McNeill Whistler, Arrangement in Flesh Colour and Black: Portrait of Théodore Duret, 1883 view it here

Storage 1:

Donard de Cogan and Allan Green, 'A numerical analysis of some measurements on the first trans-Atlantic telegraph cable'

Gerard Manley Hopkins, The Wreck of the Deutschland (comp. 1875-6, pub. 1918) read it here

Clare Pettitt, '"The singing of the wire": Hardy, International Copyright, and the Ether', in Pettitt, Patent Inventions: Intellectual Property and the Novel  (Oxford: Oxford University Press, 2004)

Scale 2:
Lewis Carroll, Alice in Wonderland (1865) chapters 1, 2, 5 read it here

Emily Dickinson, '520 [Johnson edition]- I started Early' (1891 [c. 1862]) read it here

Darcy Grimaldo Grigsby, Colossal: Engineering the Suez Canal, Statue of Liberty, Eiffel Tower, and Panama Canal (Pittsburgh: Periscope, 2009)

Rachel Wells, Scale in Contemporary Sculpture (Farnham: Ashgate, 2013), pp. 1-20 Introduction: Defining Scale, pp. 22-76 Enlargment and Miniaturisation

Scale 1:
Nancy K. Anderson, '"The Kiss of Enterprise": The Western Landscape as Symbol and Resource', in The West as America: Reinterpreting Images of the Frontier, 1820-1920, ed. by William H. Truettner (Washington: Smithsonian Institution Press, [1991?]), pp. 237-284

F. Leopold McClintock, 'Surveys of H.M.S. Bulldog', Proceedings of the Royal Geographical Society of London, 5 (1860-61), 62-70

Aby M. Warburg, Images from the Region of the Pueblo Indians of North America, trans. by Micheal P. Steinberg (Ithaca: Cornell University Press, 1995)
Walt Whitman, 'I Sing the Body Electric', Leaves of Grass (1855) read it here

WORKSHOP: Body
'The Electric Eel at the Royal Gallery, Adelaide-Street, Strand', Literary World, 3 ( 1840), 34–36

J. Cook, Boston  Monday  Lectures:  Biology,  with  Preludes  on  Current  Events  (Glasgow:  Bryce, 1878)  [lectures    delivered    winter 1876–77],    Chapter    4:    'The    Microscope    and Materialism', pp. 61–63

Greg Downey, 'Virtual Webs, Physical Technologies, and Hidden Workers: The Spaces of Labor in Information Internetworks', Technology and Culture, 42 (2001), 209-235
Paul Gilmore, 'The Telegraph in Black and White', ELH, 69 (2002), 805-833
Henri Lefebvre, Elements  of  Rhythmanalysis:  An  Introduction  to  the  Understanding  of  Rhythms (Paris: Editions Syllepse, 1992), pp. 5–26

Body (preparation)
Michael Gaudio, Engraving the Savage: The New World and Techniques of Civilisation (Minneapolis : University of Minnesota Press, 2008)

Summer Reading

George Eliot, Daniel Deronda (1876) read it here

Robert Louis Stevenson, Ebb-Tide (1894) read it here

Brian Bowers, Sir Charles Wheatstone FRS, 1802-1975 (London: Institute of Electrical Engineers, 2001)

Figure and Ground

Alois Riegl, Late Roman art industry (Spätrömische Kunstindustrie), trans Rolf Winkes  (1985 [1901]) extract from chapter 4

WORKSHOP: Code
Edward Burne-Jones, King Cophetua and the Beggar Maid (1884) view it here

Bruce J. Hunt, 'Insulation for an Empire: Gutta Percha and the Development of Electrical Measurement in Victorian Britain', in Semaphores to Short Waves, ed. by Frank James (RSA, 1998)
Edgar Allen Poe, 'The Goldbug', in Tales (New York: Wiley and Putnam, 1845) pp. 1-36 read it here
William H. Sherman, 'How to Make Anything Signify Anything', Cabinet, 40 (2010/11) read in here

Naming
Line

Tim Ingold, Lines: A Brief History (Abingdon: Routledge, 2007) chapters 2 and 3.

Edwin A. Abbott, Flatland (1884) chapters 1-4 and 13-14 read it here
Aubrey Beardsley, illustrations to Wilde's Salome, (1894)

Material 03/02/14

Marx
Lars Spuybroek, The Sympathy of Things: Ruskin and the Ecology of Design, nai010 Publishers, 2012

Digital/digits

Charles Dickens, 'Barbox Brothers' and 'Barbox Brothers and Co', Mugby Junction: The Extra Christmas Number of All the Year Round, 10 December 1866, pp. 1-10, 10-16
1944 training film from the US Navy view it here
1966 morse key operation film view it here

Hybridity
H. Rider Haggard, She (1886-87) chapters 12 and 13 read it here

Simeon Solomon Amoris Sacramentum (1869)
Cromwell F. Varley, 'On the Atlantic Telegraph', The Quarterly Journal of Science (1867) read it here

WORKSHOP: Space
David Edgerton, 'And the Word Became Technology', in Drawings that Count, ed. by Francesca Hughes ( ), pp. 142-152

Seb Franklin, 'Cloud Control or The Network as Medium', Cultural Politics, 8 (2012), 443-464

Friedrich A. Kittler, 'The City is a Medium', New Literary History, 27 (1996), 717-729
John Law, 'On Methods of Long Distance Control: Vessels, navigation, and the Portuguese Route to India', in Power, Action and Belief: A New Sociology of Knowledge?, ed. by John Law (London: Routledge, 1986), pp. 234-263

Worms:

Caroline Arscott, 'Plugged Burrows'

George Macdonald, Lilith (1895) Chapter IV 'Somewhere or Nowhere?' read it here
Charles Bright, 'Mechanical Protection and Strength, Section 1- Metal Taping', in Bright, Submarine Telegraphs (1898)

Time and Jenkin 14/10/13

Hans Christian Anderson, 'The Great Sea-Serpent: A New Wonder Story', Scribner's Monthly, 3 (1872) pp. 325-329

Gillian Cookson and Colin Hempstead, A Victorian Scientist and Engineer: Fleeming Jenkin and the Birth of Victorian Engineering (2000)
Robert Louis Stevenson, 'Memoir of Fleeming Jenkin' in Papers, Literary, Scientific &c. of Fleeming Jenkin, vol. 1,  ed by Sidney Colvin and J. A. Ewing (London: Longmans, 1887) read it here

John Ruskin, Modern Painters, Vol. 1, pp. 363-367( Turner and torrents), pp. 316-317 (evidence of time in Turner's rendering of the Upper Fall of the Trees)

Sue Zemka, Time and the Moment in Victorian Literature and Society (Cambridge: Cambridge University Press, 2012)

The Whale
Herman Melville, Moby Dick, or, The Whale (1851) Chapters 35, 42 and 68 read it here

Steven Shapin and Simon Schaffer, Leviathon and the Air-Pump (Princeton: Princeton University Press, 2011 [1985]) Chapter 1 'Understanding Experiment', Chapter 2 'Seeing and Believing: The Experimental Production of Pneumatic Facts'.

(image 'book sale loot' by Ginny cc licence)